Silica Sol Casting is one kind of lost wax investment casting. JC Casting's main products are Silica Sol Castings. The silica sol casting process uses silica sol, zircon sand as the molding material. It can withstand a temperature up to 1600-2000 degrees. So its cost is also high.
What is Silico Sol?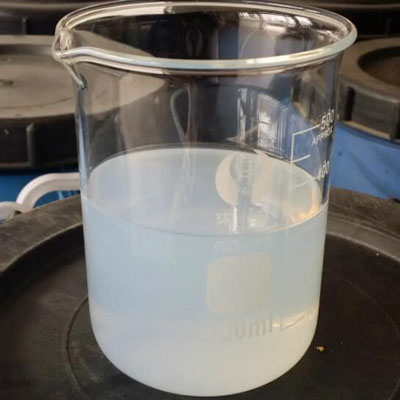 Silica sol is a colloidal solution. Odorless and non-toxic. Silica sol is a dispersion of nano-sized silica particles in water or solvent.
Due to the large surface area of the colloid, it does not affect the natural color of the coating material. Silica sol is miscible with water. It can also be dissolved in an alcohol or water mixed solution.
Its notable feature is its low viscosity. Can soak in watery places. Silica sol has excellent dispersibility and permeability when mixed with other substances. When the water in the silica sol evaporates, the colloidal particles are firmly attached to the surface of the material. Silicon-oxygen bonds are formed between particles.
It is widely used as a binder for various refractory materials, thin shell precision casting. It has strong adhesion and high-temperature resistance. It can make the shell shape strong and the casting smoothness high. Its shell shape is better than that of water glass. This is the main function of silica sol as a binder for stainless steel investment casting.
Silico Sol Casting Features
Silica sol castings are mainly used for products with high corrosion resistance and precision dimensions. The surface roughness of the Silica sol casting can reach Ra3.2-6.3. Because the casting blank is almost shaped. It can reduce the mechanical processing cost. Or only little mechanical processing.
JC Casting silica sol steel castings are widely used in food machiner, marine casting, medical casting industry. Such as meat grinder parts, valve castings, pump castings, marine hardware.
JC Silica Sol Casting Foundry
In JC foundry, all the stainless steel castings are produced by the silica sol casting process. Stainless steel 304,304L,316,316LM17-4,2205 are the main material grades for sIlica sol castings. The casting unit weight can reach 100kg. Our finished Silica Sol Casting are mainly exported to Japan, USA, Itlay, Japan. France and UK…
JC Casting Silica Sol Casting Capability
Liner tolerance: ±0.1mm,
Surface finish: Ra6.3.
Weight Range: 0.01kg to 100kgs.
Cast min. hole: Φ2mm
Cast min. round corner: R0.1mm
Cast min thickness: 0.6mm
Casting process: Silica Sol Process and Equipment
Surface roughness: Ra3.2-6.3
Wax injection equipment: Imported hydraulic equipment
Wax mold material: Imported medium-temperature wax. About 2500-3500 $/t
Shell sand material: Imported zircon sand and zircon powder with higher mesh-
Dewaxing Equipment: Electric dewaxing furnace to dewax
Heating Furnace: Electric roaster. Temperature can reach 1100 degrees
Casting furnace: Generally used in a small furnace of 150KG.
Casting speed is fast. Temperature is stable
Silica Sol Casting vs Water Glass Casting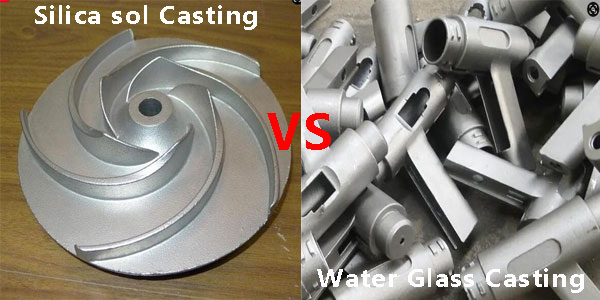 Water Glass Casting is another lost wax investment casting process. BY Comparing, we can know :
The silica sol investment castings surface has better dimensions and surface quality. But the silica sol investment castings cost is higher than water glass casting. Almost twice more than the cost of water glass casting.
Their process is almost the same. Because silica sol casting and water glass casting are both lost wax investment casting. But silica sol investment casting process uses silica sol zircon sand as the molding material. It can bear 2000 degrees temperatures
Below are the main differences between silica sol casting and water glass casting.
| | | | | |
| --- | --- | --- | --- | --- |
| Process | Cost | Size tolerances | Machining | Material |
| Silica sol casting | high | CT5-6 | No or less machining | Stainless steel |
| Water glass casting | Low | CT7-8 | More machining | Carbon steel & alloy steel |
For more details about silica sol casting vs water glass casting, you can view the artilce:
No matter silica sol casting and water glass casting, if you have requirements, contact us freely. WhatsApp :+86 181 05467890 . Email: info@jccasting.com