Ductile Iron Casting Manufacturer
JC Casting is a professional ductile iron casting manufacturer and exporter. We also offer sand casting and die casting services using our own CNC Machine.
All our ductile iron castings are produced based on clients' drawings or samples. Currently, we supply high-quality ductile iron castings at competitive prices to companies worldwide. Including those in Germany, America, the UK, Canada, Australia and Italy.
JC Casting's Capabilities
Ductile iron has greater strength and ductility than gray iron. Those properties allow it to be used effectively in a wide variety of industrial applications. Including pipe, automotive components, wheels, gearboxes, pump housings, and machine frames for the wind-power industry.
JC Casting ductile iron foundry can make ductile iron casting in different grades. Such as QT400-15, QT400-15, QT450-10, QT500-7, QT600-3. Together with grey iron castings, we can supply ductile iron castings both in lost foam casting and sand casting processes. Our full-scale services of ductile iron casting include Casting, heat treatment, machining and surface finishing.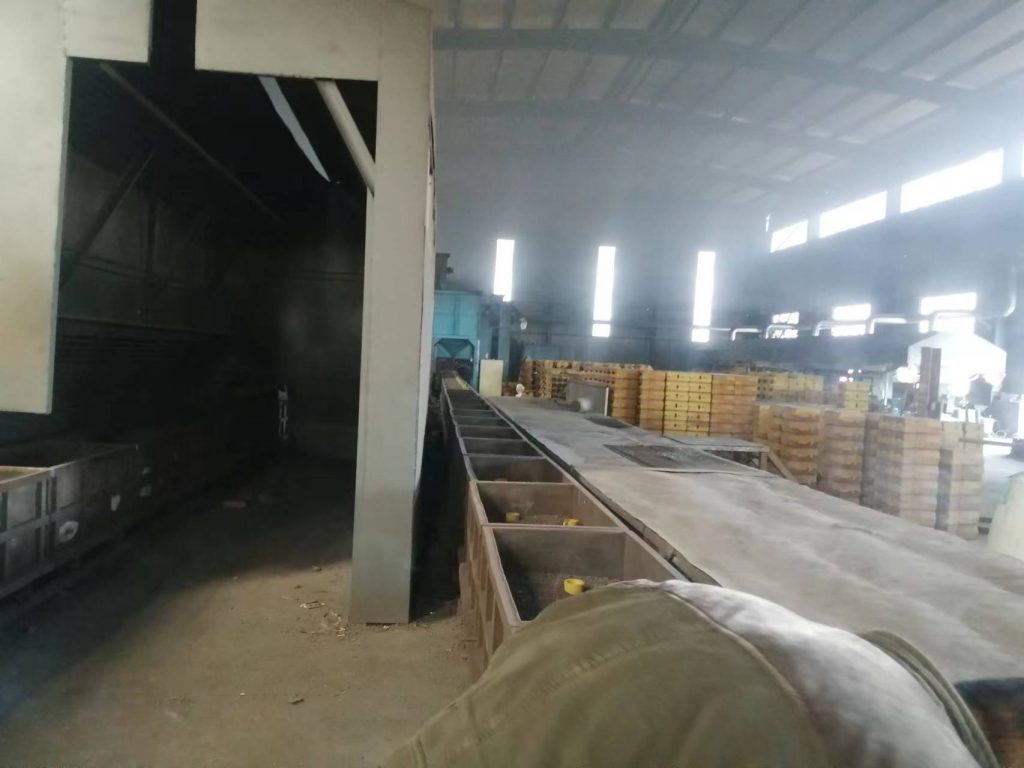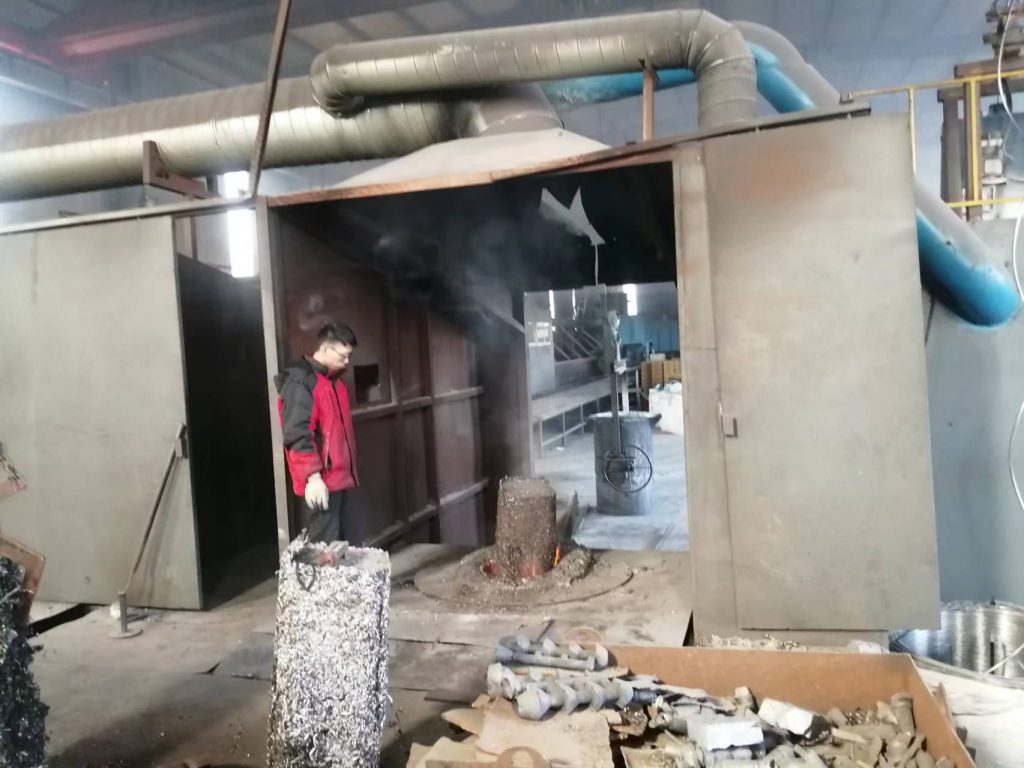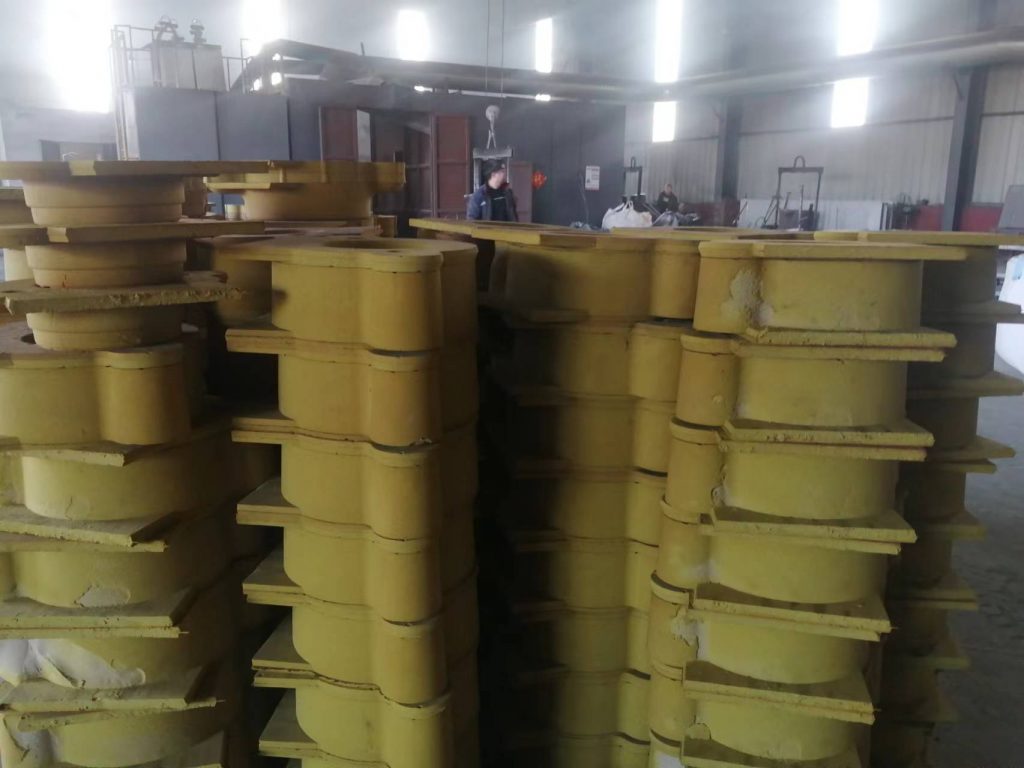 Ductile Iron Casting Grades
Ductile iron casting is a method of creating metal parts through the use of a mold, or "investment," made from a pattern. Ductile iron is a type of cast iron that has a high level of ductility, or the ability to be stretched or bent without breaking. Below is the list of casting grades and their characteristics:
| | | | | | |
| --- | --- | --- | --- | --- | --- |
| | Tensile Strength | Yield Strength | Ductility (Elongation) | Brinell Hardness | |
| ASTM A536 Grade 80-55-06 (SAE D5506) | 80 ksi | 55 ksi | 6% | 187-255 | |
| ASTM A536 Grade 60-40-18 (SAE D4018) | 60 ksi | 40 ksi | 18% | 187 maximum | Nominal machining speed of 100 m/mm with carbide tools |
| ASTM A536 Grade 65-45-12 (SAE D4512) | 65 ksi | 45 ksi | 12% | 156-217 | |
| ASTM A536 Grade 100-70-03 (SAE D7003) | 100 ksi | 70 ksi | limited to 3% | 214-302 | Nominal machining speed of 66 m/mm with carbide tools. 10% lighter than carbon steel |
Why Choose JC Casting?
There are many reasons why JC Casting could be a good choice for a manufacturer of ductile iron castings. Some of the benefits of choosing JC Casting as your supplier include:
JC Casting has been in the casting industry for many years and has developed a wealth of experience and expertise in ductile iron castings. This experience allows them to provide high-quality, accurate parts that meet the specific needs of their customers.
JC Casting is committed to providing its customers with high-quality parts. We have implemented strict quality control measures to ensure that all of their products meet the highest standards. We have three times' inspections strictly before delivery: initial inspection, routine inspection, and final inspection. Then the related testing reports will be submitted to clients.
JC Casting offers competitive pricing on its ductile iron castings. This can help customers save money without compromising on quality. So the lower price can come true compared to purchasing ductile iron castings from their Local markets.
JC Casting can produce ductile iron castings to the customer's specific requirements. They can create custom patterns, molds and castings to meet the unique needs of each customer.
JC Casting has the ability to produce the castings quickly and efficiently. This can be a big advantage for customers who need parts quickly.
Wide Range of Applications
JC Casting can produce a wide range of ductile iron castings for a variety of industries. Such as automotive, construction, mining, and more.
Overall, JC Casting can be a reliable and efficient ductile iron casting manufacturer and supplier that can provide quality products, competitive pricing and customization services to meet customers' specific needs. Contact us today to learn more by Email: info@jccasting.com